CHECK NYSC LIST OF STATES AND THE AMOUNT THEY PAY CORPERS IN NIGERIA 🇳🇬 🇳🇬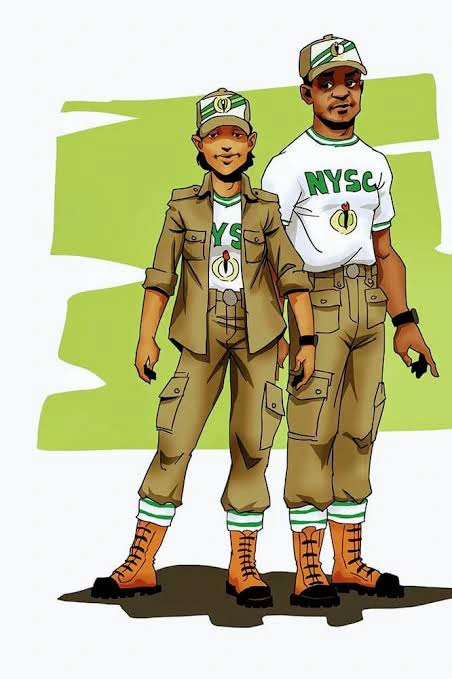 CHECK NYSC LIST OF STATES AND THE AMOUNT THEY PAY CORPERS IN NIGERIA 🇳🇬 🇳🇬 


I know amidst the 33k allowee, ever aspiring corps member wants to save more money. This has made some people so conscious of the state they choose during registration, so as to select states that pay higher.
So in this article, I want to share with us the recent updates on the amount of allowance each state in Nigeria pays her corps members.
This information is based on the statistics gathered from current serving corps members across the states in Nigeria.
Check out below:👇
1. Abia state Pays ₦5,000 but now there nothing like state allowance
2. Adamawa (we don't know yet, help us if you do)
3. Akwa Ibom state pays ₦5,000 monthly
4. Anambra state pays ₦8,500 monthly (it is paid in bulk and not really monthly)
5. Bauchi state pays ₦0,00
6. Bayelsa – ₦3,000 to those in the capital and ₦5,000 to those in rural areas.
7. Benue (No information yet)
8. Borno – ₦10,000
9. Cross River – ₦0
10. Delta – ₦5,000
11. Ebonyi (EBONYI used to pay 9750 naira monthly; however, payment has not been forthcoming since February 2019)
12. Edo (No information yet)
13.Ekiti – ₦0.00
14. Enugu – pays ₦3,800 to those in villages and ₦1,000 to those serving in towns
15.Gombe (No information yet)
16. Imo – pays ₦2,000
17. Jigawa – pays ₦5,000
18. Kaduna – ₦3000
19. Kano – ₦0.00
20. Katsina – ₦3,800
21. Kebbi — ₦2,000 monthly
22. Kogi (No information)
23. Kwara – ₦25,000 monthly (paid to medical corp members)
24. Lagos – ₦15,000 and sometimes ₦10,000 to corp members in ministries, ₦5000 to those in LGAs and ₦20,000 to medical youth Corps members.
25. Nasarawa – pays ₦5,000 monthly (₦30K paid in bulk after 6 months)
26. Niger – used to pay ₦6,000; according to reports reaching us there's no more payment in Niger.
27. Ogun – ₦0.00
28. Ondo – ₦75,000 monthly to medical corp members only
29. Osun – ₦5,000
30. Oyo – ₦4, 000( Recall OYO state govt promised to increase the state allawee
31. Plateau — ₦0.00
32. Rivers ₦15000.00
33. Sokoto – ₦4,000 to those in state government parastatals and ₦9,000 to those in state hospitals
34. Taraba – ₦6,000
35. Yobe – ₦0.00
36. Zamfara – ₦3,000
FCT – Abuja doesn't pay anything.
Some of the states listed above do not really pay corp members monthly, many of them pay in bulk after the completion of several months in services. For instance, Anambra State, which is one of the highest-paid, pays corp members in bulk after 6-7 months in service.
So, if you've only been serving for like two months and haven't received any pay, do not conclude that the state doesn't pay.
However, before you can benefit from NYSC state allowance, you must be serving in an institution owned by the state government including government-owned schools, hospitals, secretariats, etc.
In other words, even if Enugu State pays and you're are currently deployed to serve in a private institution, you're not qualified to benefit from NYSC state allowance.
Therefore, the private company, school or institution you're deployed to is responsible for every other settlement aside from the monthly federal allowance.
So what did you think about this news 
Drop your comment below