MESSI POSES ANOTHER CHALLENGE TO SAMUEL CHUKWUEZE.
MESSI POSES ANOTHER CHALLENGE TO SAMUEL CHUKWUEZE.
Super Eagles new golden boy Samuel Chukwueze was having an underwhelming season before the 2019/20 season suffered the unexpected break. However his struggles have somehow gone under the radar. It may be because he is still considered a youngster or because a lot of people have not really taken note. The ongoing 2019/20 season can no way be compared to his breakout 2018/19 season, even when he is expected in  his breakout season and continue to get better. For a player lots of Nigerians expect a lot from, it can't be too early to start pointing out a sign of decline else it turns into a full blown one.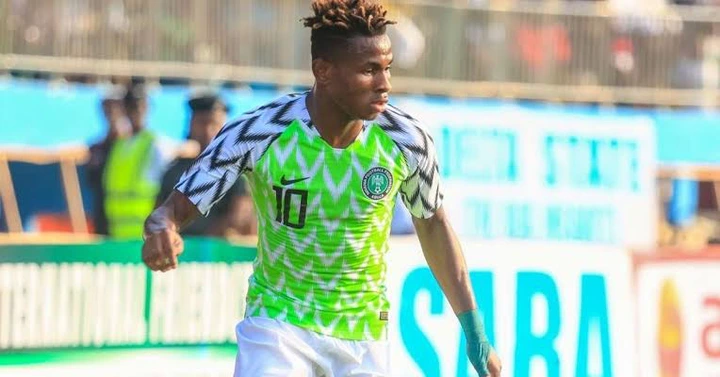 Chukwueze is expected to became a Super Eagles star.
It has become very common for Nigerian youngsters to steadily decline while a lot is expected from them. Some of the players we have expected to see blossom into world stars end up being average, some others end up as complete disapointments. Before Chukwueze turns out as one of them, he needs to buckle up. Last season he scored 4 La Liga goals in 26 appearances, this season he has scored 3 in the same number of matches. He scored 8 in total last season, he has 4 goals this season and does not look on course to better his last season's tally. Also unlike last season when 19 of his 26 appearances were from the start, he has had to start on the bench 13 times this term. He has had just one assist in the La Liga too. For a highly rated wing-forward, those are not good numbers.
We are at an age where at 20, it is expected that a player must be doing very good numbers, especially when it is a player expected to become world class. As we can see from the numbers that the likes of Jadon Sancho, Erling Haaland, Gabriel Martinelli and the likes are doing as youngsters. The goals and assists are very important for a forward.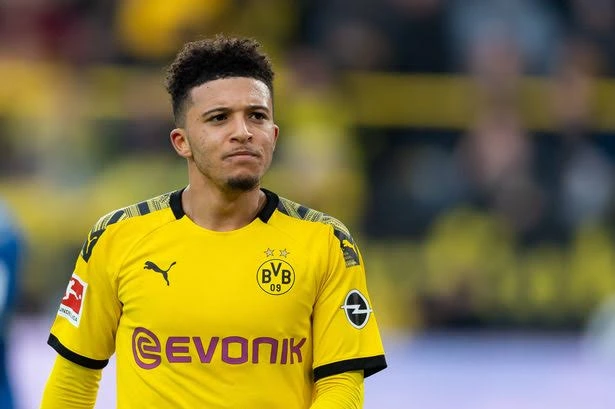 Jadon Sancho is the best example of a highly rated wing-forward.
Just last year, Chukwueze was getting all the accolades. He was nominated for the Golden Boy award, Kopa Award and the CAF Young Player of the Year Award, he didn't win any of the awards, but the recognition as one of the best U-21 players in the world should be enough to spur him. More significantly, present best player in the world Lionel Messi voted for him as one of his choices to win the Kopa Award. In an award voted for by former and current Ballon D'Or winners, Messi voted for Sancho, Joao Felix and Chukwueze as his first, second and third respectively. It showed that Messi, who had played against him(Chukwueze) in the La Liga recognised his talent. Which Chukwueze acknowledged as a challenge for him to keep improving.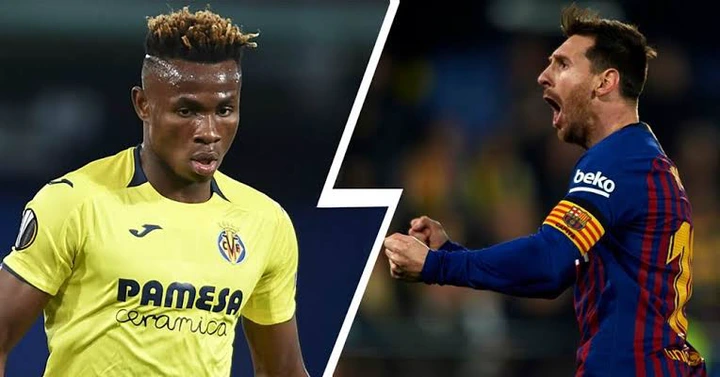 Messi voted for Chukwueze as one of the best young players in the world.
Fast track to some months later, Messi listed 15 best young players in the world without Chukwueze's name on the list. The likes of Sancho and Felix were still on his list, joined by Trent Alexander-Arnold, Christian Pulisic, Mason Mount, Phil Foden, Luka Jovic, Kai Havertz, Eder Militao, Ousmane Dembele, Houssem Aouar, Frenkie De Jong, Kylian Mbappe, Joshua Kimmich and Benjamin Pavard.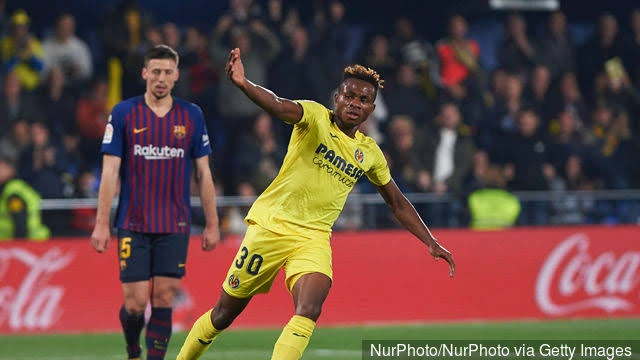 We have not seen him replicate the type of performance he had against Barca last season.
Chukwueze should see this as another challenge, another reason to keep working hard and improving. If Messi considered him as one of the best under 21 players last year but does not see him as good enough for a top 15 right now, it means he is not doing something right. It is a sign of a decline. We expect him to move to a bigger club from Villareal and keep improving. Together with some other youngsters, we expect he will help the Super Eagles get to heights they have never gotten to. However, he has to keep improving.
What did you have to say about this news please comment below…..