WHY CHELSEA WILL BEAT EVERY TEAM IN THE PREMIER LEAGUE IF THEY USE THIS LINE UP
WHY CHELSEA WILL BEAT EVERY TEAM IN THE PREMIER LEAGUE IF THEY USE THIS LINE UP
.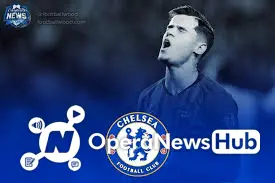 I've been thinking, what would chelsea team look like next season? With the situation at hand and how coronavirus virus have affected football, many teams are losing a lot of of money and I am afraid that chelsea might have a limited budget. But regardless of all this, they can still take advantage because the value of the market will surely fall and most players will become cheaper.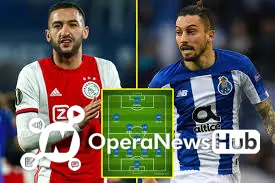 Chelsea needs to add a center back, a left back, a winger and a striker for the them to make a big statement next season. Manchester United are already making their moves on their targets, and I feel chelsea should do so. Chelsea had identified Porto's Alex telles as their preferred choice for their leftback position but according to latest reports, PSG have appeared the favourites to get him. So their attention has drifted back to ben chilwell and he will be available for about £50m.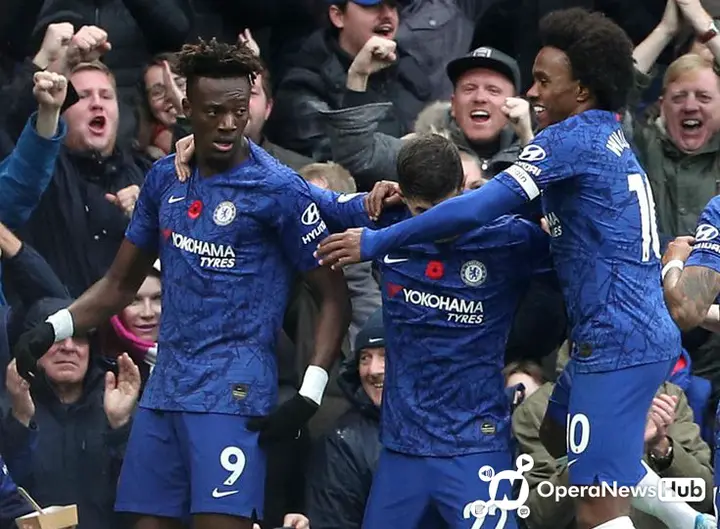 As of now, I don't know if chelsea would get a center back but let's hope. Chelsea are also interested in getting moussa dembele from Lyon to support Tammy Abraham in attack. Chelsea almost got him in the January transfer window, but due to the fact that Lyon had not made any replacement for him, the deal did not pull through.But a deal for Philippe coutinho is all but set to be completed, as Chelsea have made progress and have offered him a very attractive deal. The Brazilian international would be vital for chelsea as willian is set to make a move to Juventus when his contract expires in the summer.
So here's how I feel they would lineup next season….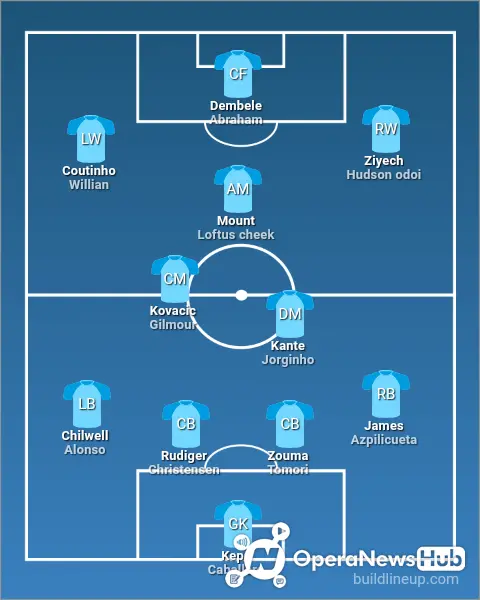 So chelsea fans what do you think about this, do you think this Lineup would be strong enough to compete for titles next season? Please be sincere. Please comment so I can know what you think and I will surely reply